My works, energetic nuggets deposited on the bushy paths ... Feel them alive, musical, alchemical .....
Biography
"Art is the shortest path from Man to Man"
André Malraux
Paris, Cahors, Montesquiou and the Gers, Nice, Vence, Grasse and la Rivièra: different home ports, links, perfumes ...
A graphic designer and mosaicist training, periods of crisis and life experiences ... which opened the flow of creativity ..
I recognized myself as an artist, with the urgency of keeping my sensitivity awake.
Reliance with the living, the vibrant .. Dance, Music ..
Celebrate Life in Provençal Earth, Joy and Openness, to bring vital momentum and poetry into contemporary Creation.
Nourished by Modern Art, from Combas to Warhol, from Odilon Redon and the Nabis to Klee, Kandinsky, from Fauves and Matisse to Monet, Bonnard, Dufy and many others.
I like to connect with this great family of discoverers, poets and enchanters ......
Among the digital creation tools, I prefer those that allow an intuitive use. I like to keep plastic sensations close to painting and traditional processes ....


***** All the works presented can be printed on "Fine Arts" Paper, Canvas, Aluminum, Plexiglass etc *****
Influences
Matisse, Odilon Redon, Combas, Maurice Estève, Paul Guiramand, Bonnard, Dufy, Delaunay, Robert Filliou, Nabis, Gauguin, Pina Bausch, Carlotta Ikeda, Jodorowski, Magritte, Vasarely, Moebius, Druillet, Liberatore, Arp, Henri Valensi, Peter Saville, Andy Wahrol, Max Papart, Grapus, Man Ray, Brancusi, Karel Appel
Education
2002-2003

Formation en Mosaïque Cahors (Lot), France
1995-2000

Assistant/Galeries du Jeu de Paume Paris, France
1989-1992

Tatum Action Graphique Paris, France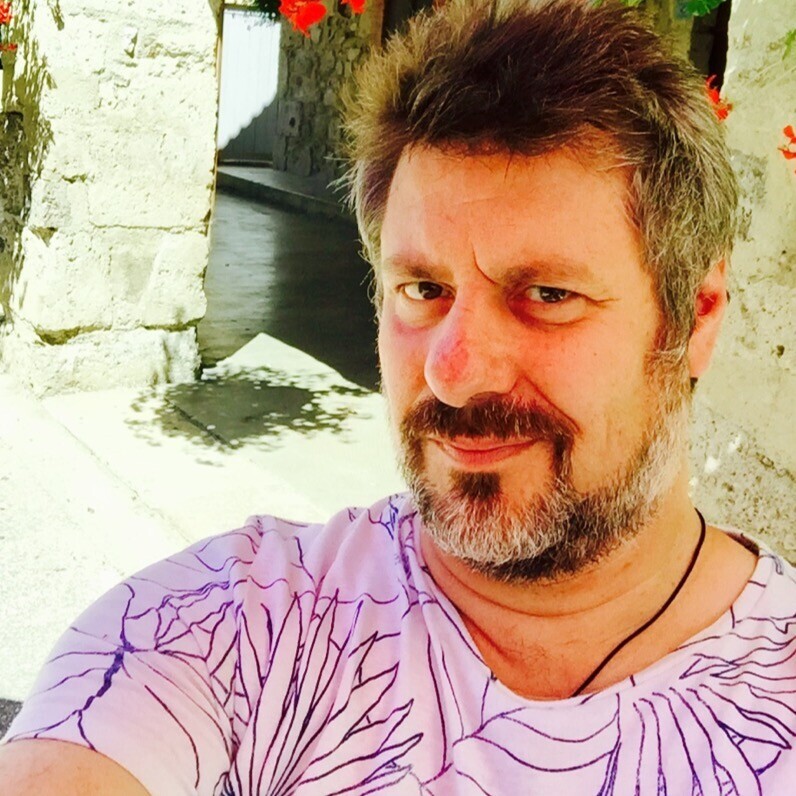 The artist at work
Prizes and Awards
---
2018 Prix ArtMajeur Catégorie GOLD France